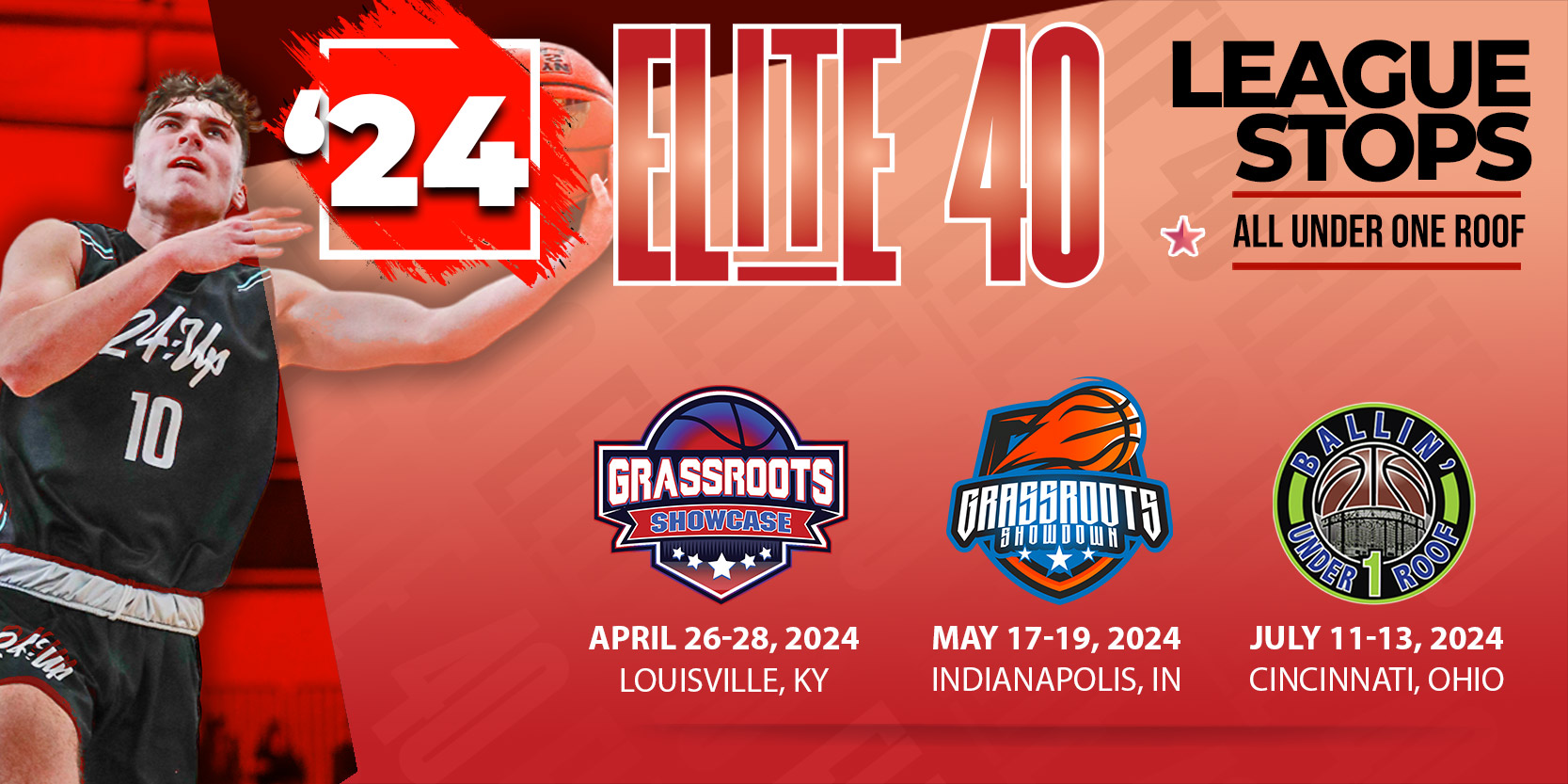 The Elite 40 Boys Basketball League is a top-tier basketball circuit. With standout players and college coaches in attendance from all over the nation, it ensures a high level of competition and exposure. The league operates seamlessly and efficiently, making it a standout in the youth sports landscape.
Key Features:
College Coach Recruitment: The presence of college coaches gives players an invaluable opportunity. Their participation not only raises the stakes but provides players a real chance at securing future scholarships and advancing their basketball careers.

Strong Social Media Presence: The league's robust social media strategy amplifies player visibility, ensuring they get the attention they deserve.

Well-Managed Events: From game scheduling to venue logistics, events run smoothly, ensuring a positive experience for all participants.
The Elite 40 Boys Basketball League is where young talents come to be seen, compete at a high level, and potentially secure their future in the sport.